Mats - Director/Owner/IDC Staff Instructor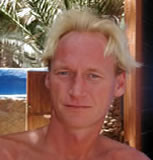 Mats is the owner of Poseidon Divers and has been in Egypt for almost 20 years working for many dive organisations in Sharm El Sheikh, Taba and various livaboards in the red sea, managing 3 of them. Mats used to run an underwater Search and Recovery (salvage) company in Sweden and speaks several languages including Spanish, Dutch, English, German, Swedish and Arabic. He is also the man who fixes everything from compressors to boats - there is little he cannot take apart and put together even better than before.
Matt - Course Director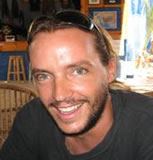 Hi I'm Matt, Originally I'm from Zambia but I have been living here in Egypt for the last 10 years or so. I completed my Dive Master in '97 and have been teaching since 2000. I have a wealth of experience founded originally in Commercial Diving, but now I'm happily in my niche. I am one of the Course Directors here at Poseidon and look forward to training new instructors. Whether it's for a Discover Scuba Diving course or for an Instructor Course, I look forward to diving with you.
Jennah - Office/Counter/Divemaster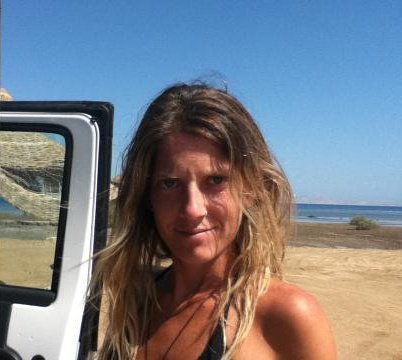 Hiya! I'm Jennah (or Jenny!) I'm from all over the place - Egyptian/Italian/American/Croatian. I was born in Vienna, Austria, and I moved to Cairo, Egypt in 1992. I've traveled all over Egypt and realized my heart belonged in Sinai - my passion for the sea, desert, animals and marine life wouldn't allow me to survive in the city. I've been working at Poseidon Divers since 2009, and completed my Divemaster in April 2010. You can find me in the office, behind the counter, in the water, or just hanging around the centre!
Kiki - Counter/Divemaster Hi, I'm Kiki – I went from being an Open Water Diver to becoming a Dive master with Poseidon Divers but you'll find me dry most of the time at the counter of Poseidon Divers, Le Meridien. I'll be organizing your diving and if you need anything, I'm happy to help!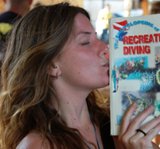 Dom - IDC Staff Intructor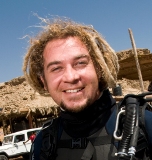 Theres something very special about introducing someone to a completely new and exciting experience. It's a fantastic feeling seeing the big grin on a student's face as they surface at one of Dahab's beautiful dive sites. These are some of the reasons why my initial intention of being a dive pro for a year, in 2004, has lead to me becoming "stuck" in Dahab for a while longer than that! Besides the weather is better here than in London. I've also worked as an instructor in Thailand, but returned to Dahab because it's such a great place to teach diving. Look forward to seeing you at Poseidon...
Nic - IDC Staff Intructor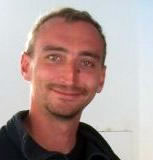 Hi I'm Nic, originally I'm from the north of France but I've been living and working as a dive instructor in Dahab since 2004. I started diving in 1992 and was instantly hooked. As a PADI Staff Instructor I now work at Poseidon teaching everything from Open Water up to Instructor level. I've always loved the absolute freedom and the sensation that you are flying while diving, I hope to be able to share this with you soon!
Eddie - MSDT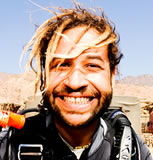 Hi, my name is Eddie.I studied films and worked as a sound engineer between Egypt and Belgium. I came to Dahab 2007 to do my advanced course and like so many people I know, I never left! Many of my friends think I am crazy for quitting such a life to live in Dahab. But then again, they don't dive. You will know why I made this decision the second your head goes underwater. If you meet me, even if I'm not your instructor, please let me know if I am right. I look forward to take you diving!

Shinawy - OWSI
Hi guys! I'm Shinawy. I'm a dive instructor here at Poseidon Divers. I started diving in 1989, and have loved it ever since. I completed my Divemaster here in Dahab, and became a CMAS instructor in 2005. In 2009, I went to Koh Tao Thailand, where I became a PADI instructor. I look forward to meeting you!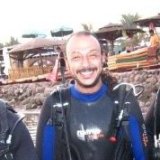 Clara - OWSI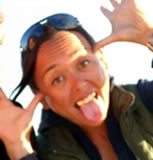 I'm originally from France. I've been diving and travelling for the last 12 years. I settled down in Dahab in 2003. I love the contrast between the desert and the colorful sea!
Adel - OWSI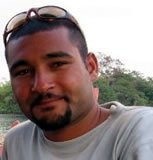 Hi my name is Adel. I've been working as an OWSI from 2003 and as a Divemaster for 3 years before that. I worked for Poseidon from 1998 until 2006 and now I'm back!
Nader - Financial Manager/Divemaster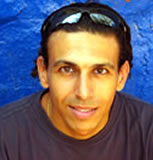 I'm from Cairo and I have been working for Poseidon Divers since 2006 as the financial manager and now I'm a PADI Divemaster. I really enjoy working here a lot. I can be found in the office ensuring that all the accounts are in order!