Rescue Diver
Rescue Diver
Rescue Divers are well-rounded divers capable of dealing with emergencies, and preventing them from happening.
---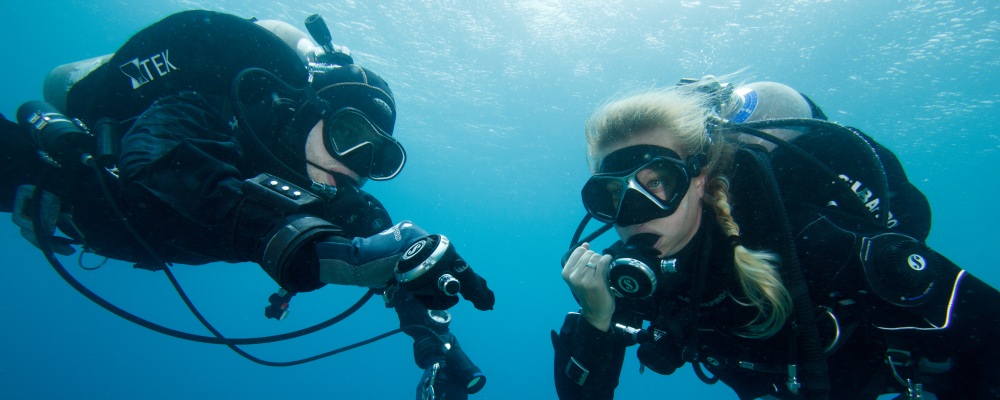 Overview
The Rescue Diver course prepares you to deal with dive emergencies, minor and major, using a variety of techniques. Through knowledge development and rescue exercises, you learn what to look for and how to respond.
What happens?
The PADI Rescue Diver course takes 3-4 days and you will you learn to prevent, or deal with emergency situations through study and practice. We ensure the practice is realistic and of benefit to you, whilst also guaranteeing it is probably one of the most fun courses you will take. The PADI Rescue Diver program develops your knowledge and skills so you can effectively perform diver assists and rescues, manage scuba diving accident situations and apply first aid. The program is an important step in expanding your knowledge and experience as a scuba diver.
Referral
If you have already started the course, elsewhere, you can still finish it with us. We would reduce the price depending on how much you have done. If you start with us and have to stop we can give you a form to show what you have completed and you can either return within 12 months or continue elsewhere. If you come to us having already started the course then you will already have a manual.
First Aid
You must have a First Aid and CPR certificate that was issued within the last 2 years to take this course. If you do not have a certificate you will need to do the EFR course first.
PADI eLearning
Complete the Rescue Theory through PADI E-Learning and spend more time diving on your holiday! Register for Rescue Diver Online – PADI's eLearning option – to start now. You progress through five knowledge development sections using a web-based system that lets you learn at your own pace through an easy-to-use, interactive program. You also have access to an online version of the Rescue Diver Manual for reference during and after the course. This means more time diving and less time studying so you can really enjoy your holiday! The fee you pay to PADI for this service includes the cost of the manual and the certification.
---
Typical Day
---
At the end of the Rescue Diver course you will certainly have more confidence in your abilities. The next step is to either do the Divemaster course or the Master Scuba Diver challenge.