Try Dive
Try Dive
Get to breathe underwater and see the beauty of the underwater world after with an instructor to oversee you all of the way.
---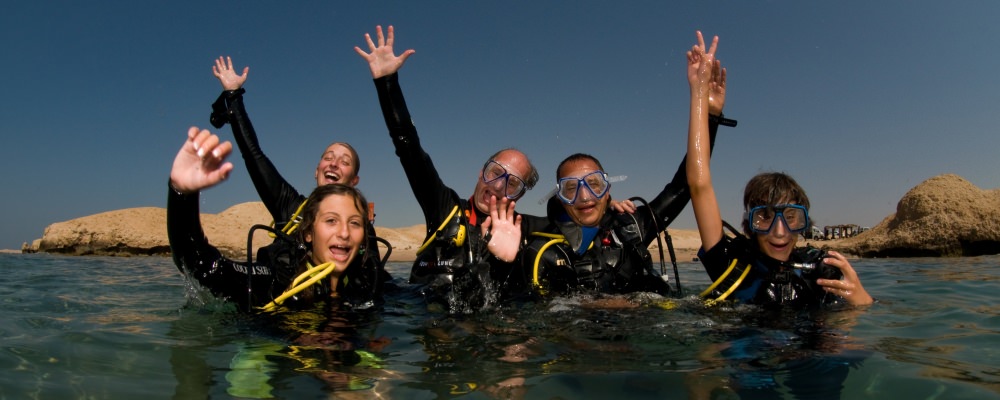 Overview
Have an instructor show you how to stay safe with scuba gear before he leads you around the underwater world to see the marvels of the Red Sea on a simple try dive.
What happens?
You have the option of doing a half day or a full day. You start with a medical questionnaire and a little paperwork before we issue equipment for your size. You have a talk with an instructor to prepare you for the try dive by explaining a little about the equipment, some hand signals and what you might be asked to do while underwater on your try dive.
Qualification
This is purely about the experience and does not come with a qualification at the end. A try dive is sheer fun and that is its own reward.
---
Typical Day
---
By the end of the try dive you will have enjoyed the experience of using scuba gear and be ready to give a PADI course a go.